Behind the scenes
Sign up to New Zealand's fastest growing subscription service. Find out all about how it works below and we look forward to hopefully sending you beautiful treats soon. To get started simply select your preferred payment frequency. Our subscription boxes are all about looking after yourself, taking a few moments throughout the month to treat and pamper yourself with amazing body and beauty products, and enjoying bright and beautiful underwear. Life is hectic, your shopping experience should be as easy as possible and awesome customer service should always be a given. After a busy start to the first 2 years in business, I am excited about 2019 and look forward to sourcing more amazing treats for all our wonderful customers. We work out of Cromwell, in Central Otago and so if you're ever down this part of the world, feel free to drop us a message and pop in for a coffee, or to collect your next box from our office!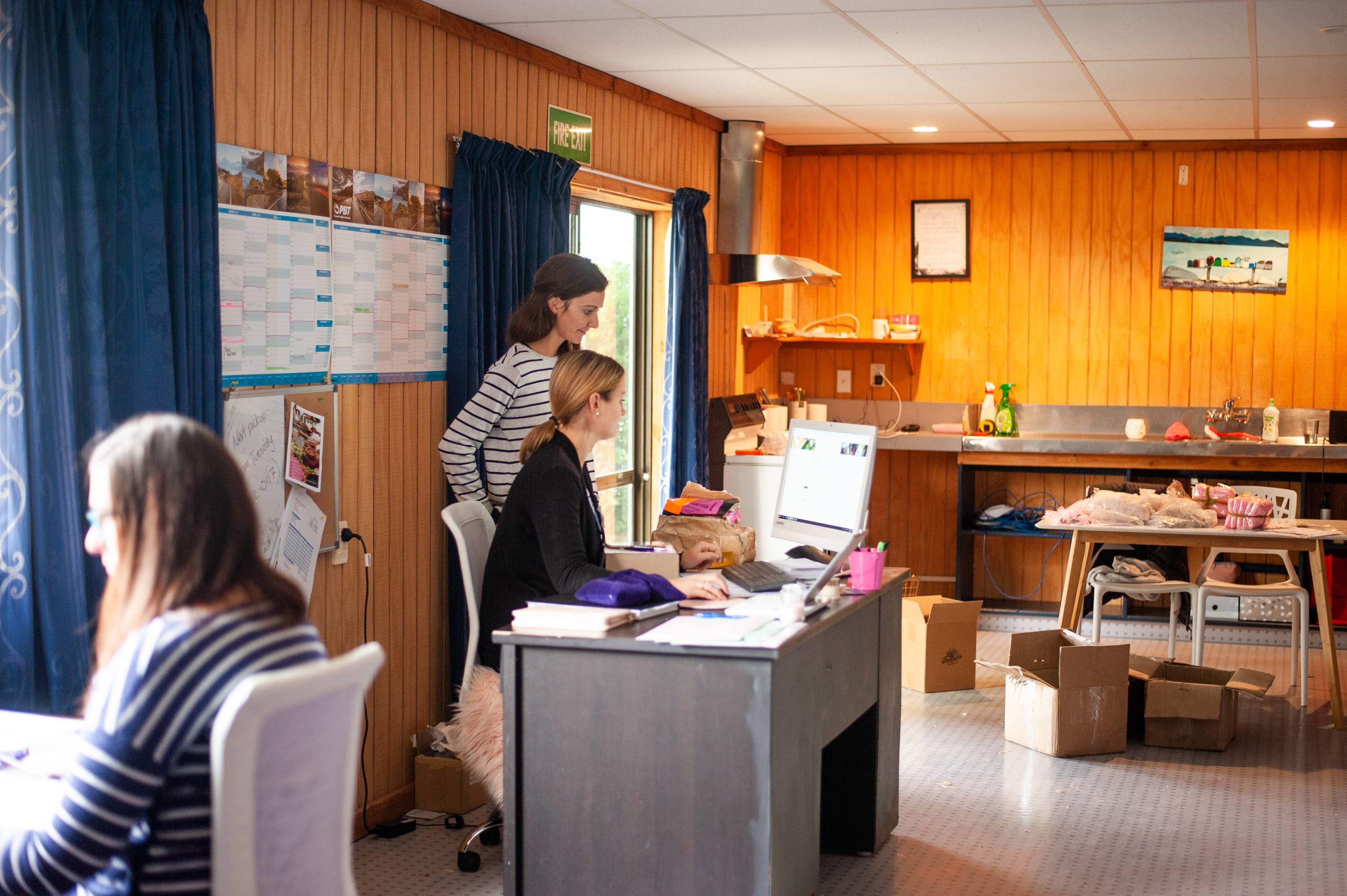 ---
Reliable delivery with PBT Couriers, dispatched from MyTreat HQ on the 25th of each month. Our team are committed to sending your boxes on time, and with care. Customer service is at the core of what we do, and we want each and every customer to have a great shopping experience and very exciting delivery.
Set up your account and select your box payment option. When you get to the end of your first 3 month subscription you will be auto-extended with lots of time (and notice) of your next payment date, so if you do not wish to continue we can easily arrange that for you.  
Choose your payment frequency. Manage your subscription through our customer portal and to change your box type, your payment frequency, or to cancel or add a box, please email our team at info@mytreat.co.nz.
Frequently Asked Questions
WILL YOU DELIVER TO AUSTRALIA?
Yes we can deliver to Australia. A $9.00 postage applies. These parcels are sent via our local post office and are un-tracked. Once the parcel has been entered into their system they aim to get the parcels to you within 10 business days.
WHAT IF THEY DON'T FIT ME?
We know buying any clothing online can be daunting, especially underwear. To make your shopping experience even better and remove the risk of your beautiful new underwear not fitting, we offer every customer a SIZE GUARANTEE. This means, if your delivery arrives and you are not happy with the sizing, you can be sure we will get you pairs that suit you. Check out our size chart here.
HOW DOES THE SIZING WORK?
Our products are from the UK, China, the USA and also Australia, therefore sizing can be labelled differently. In an effort to make this as straight forward as possible we sort our stock into the following standard NZ sizes: 8, 10, 12, 14, 16, 18, 20 and 22
GIFT WRAPPING?
All our packages are beautifully gift wrapped, or if you prefer to receive your treats in plain packaging please advise and we can arrange that too.
VOUCHERS?
Perfect present for her? If you want to offer MyTreat as a gift on 3, 6 or 12 month subscription you can select to pay monthly or at the commencement of the gifted membership, you can include a special message in when you purchase the gift and chose which date the recipient is sent the gift! Get your gift voucher here! From here you can select the amount you would like to gift and get the code emailed straight through to the recipient with a special message – if you are being super organised you can also delay when the email is being sent through so they get this on their special day. At the moment we are unable to offer the subscription boxes as one off gifts but we do have a one off shop on our website which is an ideal place to shop for the perfect happy birthday, thank you, well done, or just because present.
WILL I GET THE SAME PAIRS DURING MY SUBSCRIPTION
From time to time you may receive duplicate pairs of underwear but we try to avoid this and offer as many different cute and comfortable pairs as possible.
WHEN CAN I CANCEL?
Our minimum sign up term is 3 months and there is a $12 cancellation fee for refunds due to change of mind (or circumstances) and early cancellations, however we get it, we live in the real world too... sometimes bills pop up and we try to be as flexible as possible with your subscription. If you want to change your monthly payment date so it suits your budget better please let us know before the 1st of the month to avoid further charges to your card. You can also change to weekly pay at anytime by emailing us.
WHERE DO OUR KNICKERS COME FROM?
We have a few great business relationships which provide us with quality, comfortable underwear! We get our bits and bobs knickers (the ones we struggle to re-offer) from a supplier in Australia, these are not end of lines but more like last of the stock and they need to clear to make room in for new seasons collections. We also have a distributor in Bangladesh, one in Ohio (USA) and a couple in China where your favourite brands are manufactured.
CAN I ORDER TWO SEPARATE SIZES?
Yes you can! Want to try us out before you commit, go halves with your flat mate and you can both get excited about a special delivery at the end of each month!
CAN I SET UP AN AUTOMATIC PAYMENT?
No, at the moment we can only accept payments through credit or debit card. We are working on being able to accept payments via internet banking in the next few months.
I REALLY LIKED MY LAST PAIR, CAN I ORDER THE SAME STYLE DIFFERENT COLOUR?
We can try our best but can't always guarantee it! If you let us know we will see what we can do...
HOW CAN I CHANGE MY BOX TYPE?
Should you wish to change the box type at any time just send us an email (info@mytreat.co.nz) and we can arrange this for you and let you know what your next step is.
HOW CAN I SIGN UP?
Select your preferred payment option on the home page, from there you can choose your box type, set up an account and add your payment method.
HOW LONG WILL MY PACKAGE TAKE TO ARRIVE?
We post on the 25th of every month except December - we post December orders on the 19th!
HOW DO I REDIRECT A PACKAGE?
Our mailing labels are generated on the 1st of each month. This means any updates to the customer portal after the 1st, will only apply to next months box. To make changes to the current box please get in touch with us via email and we can make this change for you. If you need to make any changes after you have received your tracking information please email the PBT customer services team on cscromwell@pbt.co.nz with your tracking number and updated address and we will be more than happy to assist.
HOW DO I CHANGE MY UNDERWEAR SIZE?
We want everyone to feel fabulous in the MyTreat underwear so if the size is not right for you just get in touch and we can get some replacements out for you - we can also update the sizing for future boxes should you wish to gift a pair to a friend etc. If you need to update your size for your next box, you can also log into the customer portal <<HERE>> and update that.